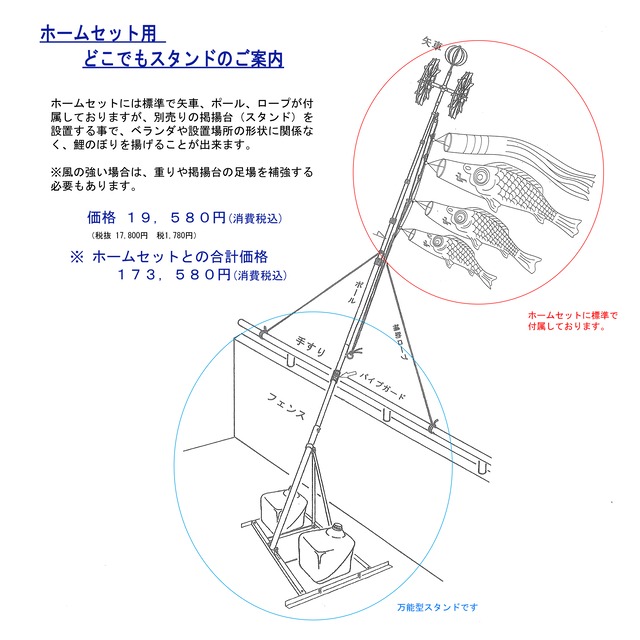 鯉のぼりホームセット用スタンド
¥20,900 tax included
the last one
*Earliest delivery date is 12/5(Tue) (may require more days depending on delivery address).
Shipping fee is not included. More information.
この商品は海外配送できる商品です。
ホームセットには標準で矢車、ポール、ロープが付属しておりますが、この掲揚台(スタンド)を設置する事で、ベランダや設置場所の形状に関係なく、鯉のぼりを揚げることが出来ます。

※風の強い場合は、重りや掲揚台の足場を補強する必要もあります。
Add to Like via app
Stand for carp streamer home set
A windmill, pole, and rope are attached to the Koinobori Home Set as standard, but by installing this equipment (, you can decorate the Koinobori regardless of the shape of the balcony or the installation location.

* If the wind is strong, it is necessary to add weights to reinforce it.
Shipping method / fee

Payment method